Cold Storage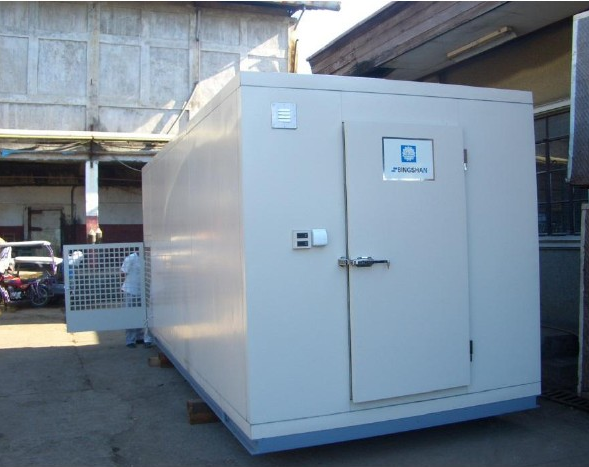 These facilities store food, flowers and other temperature sensitive commodities. The temperatures range from normal room temperature 20ºC (68ºF) to cryogenic temperatures -100ºC (-148ºF). As surface temperatures decrease, the quality of construction and sustainability required becomes more critical. Closed cell insulation materials are the best choice for construction. DII can deliver all you new construction or repair needs.
HVAC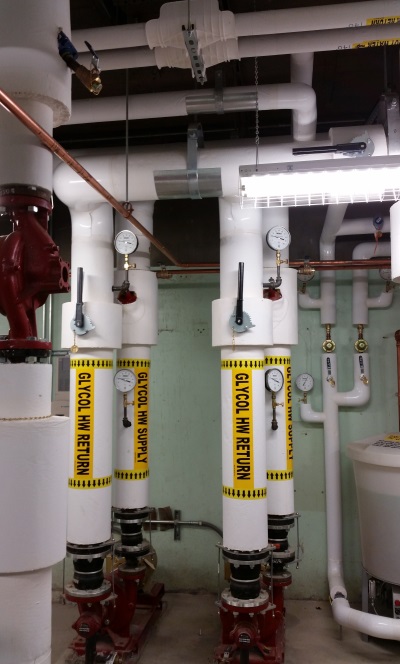 Mechanical insulation is an important component of HVAC systems that is often a secondary consideration. Systems that are not insulated, or under insulated, can add thousands of dollars in energy cost, not to mention the increased greenhouse emission and carbon footprint. In addition some situations can result in damage to other building components. Cooling systems located in most all commercial buildings can produce moisture condensation on cold surfaces. This moisture can drip from HVAC cooling systems producing water damage and the possibility of mold growth. DII provides insulation services for all aspects HVAC. From insulation for duct work systems, as well as: steam, heating and cooling water, and refrigeration piping.
Ammonia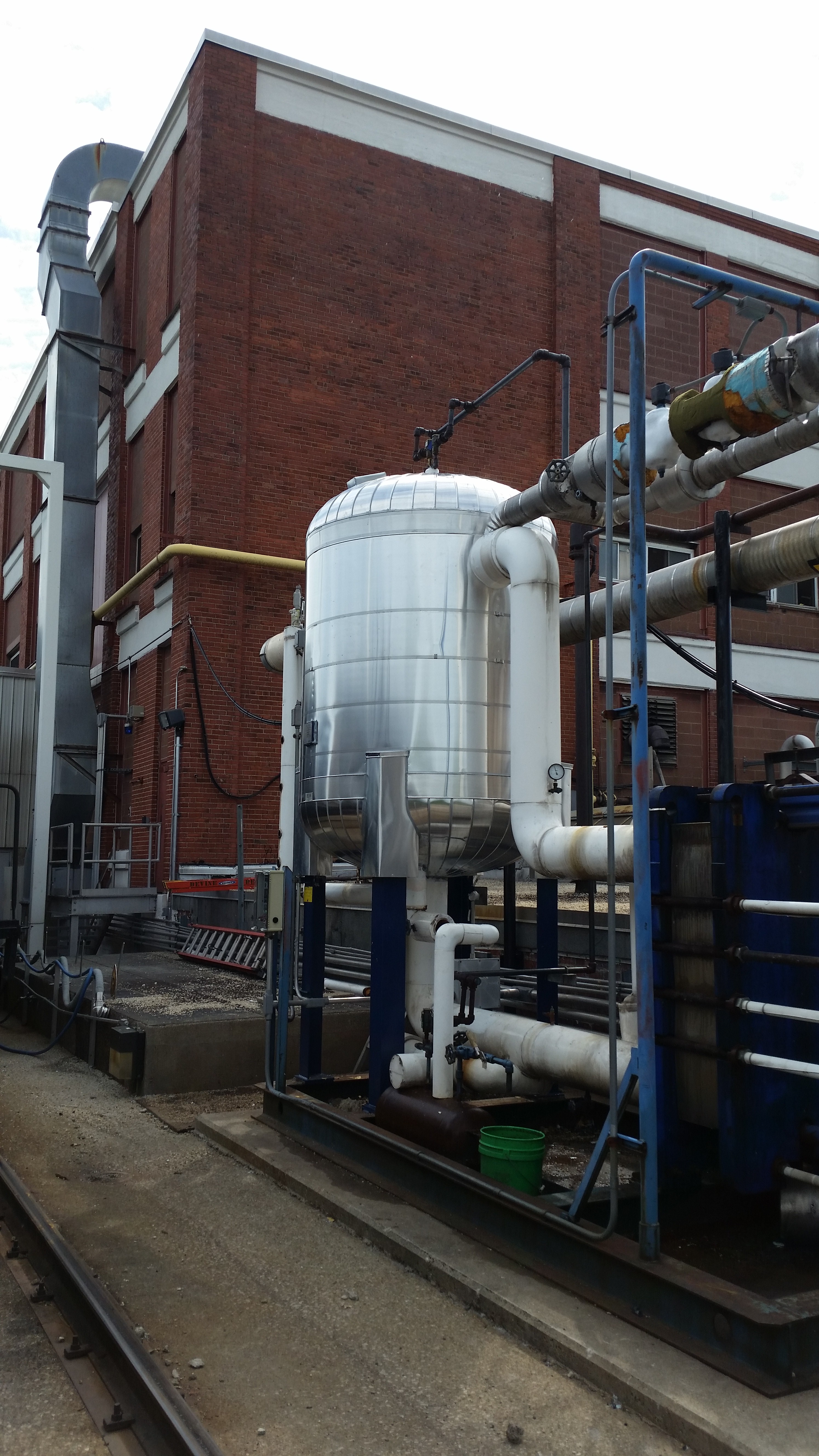 Insulation is a critical part of ammonia refrigeration systems. Without insulation, piping will quickly frost up and the resulting ice can cause a number of problems. Being as simple as water on the floor creating slip hazards or making valves and control systems inaccessible, or worse, in-operable. And in the worst case scenarios the weight of the ice can cause mechanical damage to the ammonia system or surrounding structure. DII excels at ammonia refrigeration system insulation. It has been a speciality since the company's founding in 2004.
High Temperature Insulation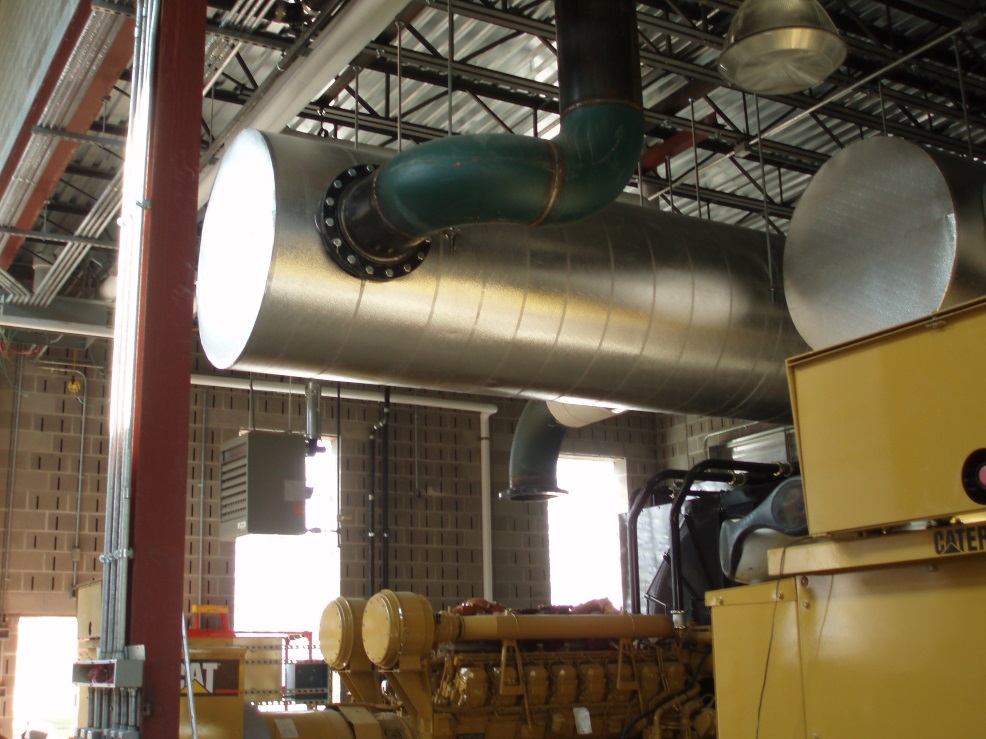 Devine Insulation, Inc. personnel are trained by 3M on High Temp exhaust application.

When exhaust systems are or have the potential convey high temperature gases specialized insulation is required. First and most important purpose is for fire safety. Most local codes now require that all commercial kitchen hood exhaust be insulated with an engineered high temperature insulation system providing a 2 HR fire rating. This due to the fact that the possibility of a fire occurring in the exhaust system. Another purpose is for containing the heat and providing personnel protection from burns. Most emergency generator exhaust requires insulation for this purpose. Specialized insulation is required in this situation also that will with stand the high temperature of the exhaust.
NIA Certified Energy Appraisals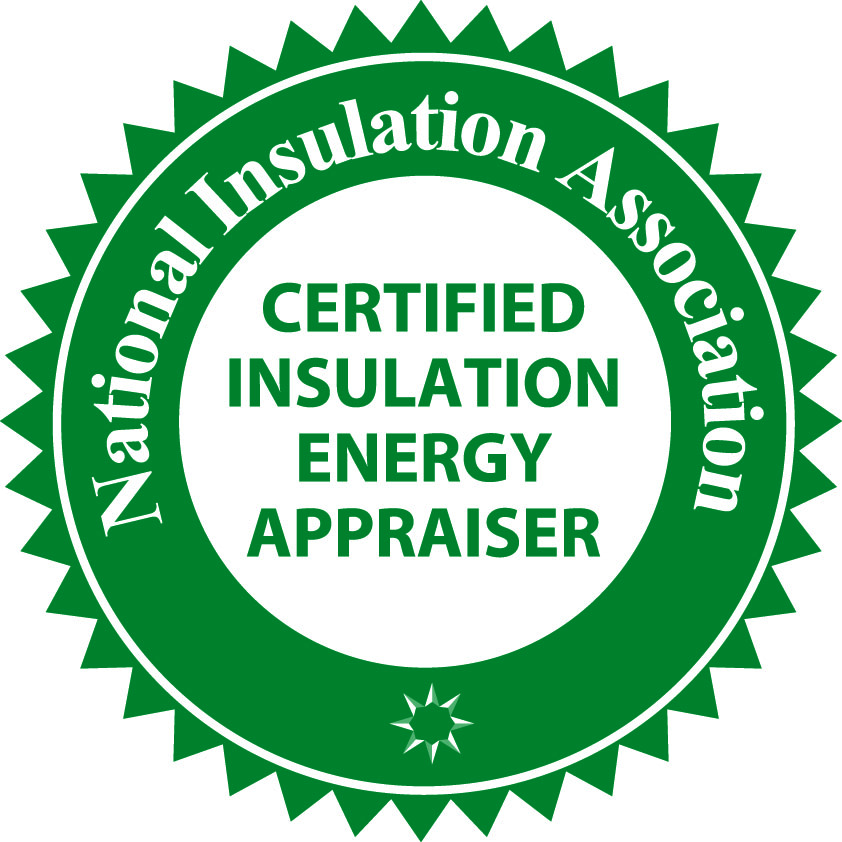 DII is certified to perform insulation energy appraisals. We can put numbers to questions you may have about new or existing insulation. We can tell you how much energy can be saved by installing new or upgrading insulation. We can also show the environmental impact of insulation systems, showing the reduction in greenhouse gases (NO2, NOX and CE) emissions.
Plumbing Insulation Professionals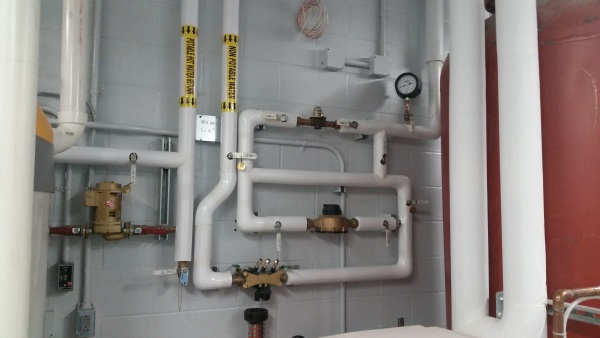 In commercial buildings, insulation on plumbing systems is a must. Uninsulated domestic cold water piping systems will produce condensation when the system is under load. Additionally, rain water conductor piping located in the building structure will accumulate condensate when water is draining through it. The domestic hot water system should be insulated for energy conservation in addition to providing hot water quickly at all locations of the building. DII provides all services related to plumbing insulating plumbing systems.
Prefabrication Specializations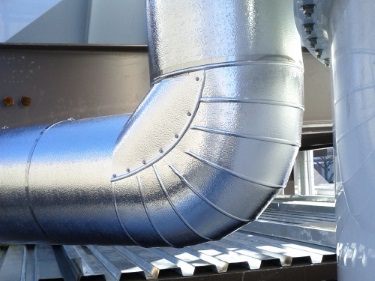 Often times the object requiring insulation is not easily insulated with standard products. It can range from an irregular shape to an unusual location. DII excels at fabricating specialized insulation products for these situations. If someone can't do it, we usually can.
Process Insulation Professionals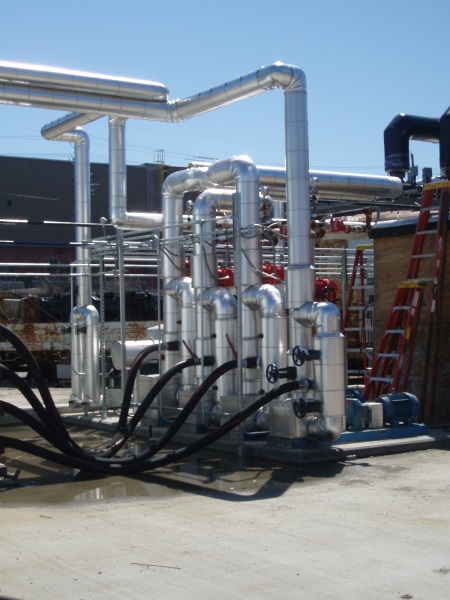 Many products today have specific conditions that are required in the manufacture of products. When it comes to maintaining an temperature, mechanical insulation the answer. Be it piping, duct work or vessels, hot or cold, Devine Insulation can service you needs. With over 80 years experience in the industry we can help solve your problems by determining the best material application for your process.

The manufacturing and production of many products today require very specific conditions. The proper temperatures can be critical to the success of the products. Insulation of the process piping is a must and can affect the final product.
Refrigeration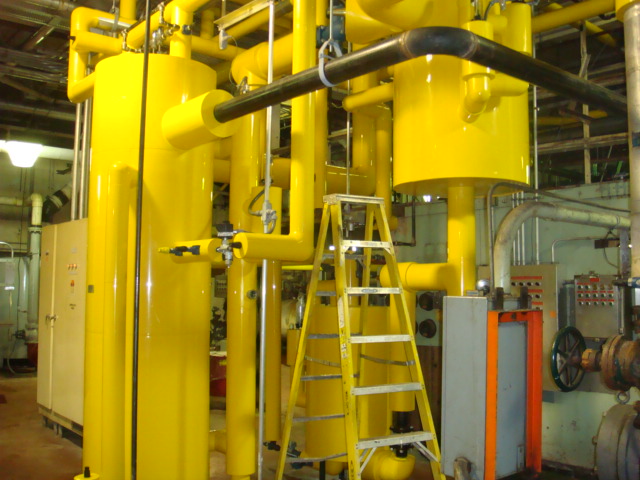 As operating temperatures of mechanical equipment and piping systems drop, increased diligence must be exercised to optimize the insulation system's performance and mitigate risks of future deterioration. When specifying and installing an insulation system for pipes or equipment operating at refrigerant temperatures (e.g. -70°F to 32°F) cutting corners or rationalizing compromises is imprudent since the operating costs and risks far outweigh any reduced capital costs; it is important to note that the best systems are typically not the most expensive systems.

Refrigeration systems located in most all commercial buildings can produce moisture condensation on cold surfaces. This moisture can drip from Refrigeration systems producing water damage and the possibility of mold growth.
Service and Maintenance
In a perfect world once insulation is installed, you would not need to worry about it. Unfortunately this rarely, if ever, is the case. A number of situations can create the need for service/maintenance. Most often the cause is damage to the insulation resulting from service/repair of the mechanical system. Examples being: replacement of valves and/or controls as well as fixing leaks. Usually after the mechanical problem is resolved the insulation is not addressed. On hot/warm systems the main result is energy loss, but it can also lead to overheating in areas that are being cooled. When insulation is not repaired on cold systems the problems are usually more dramatic. The cold systems will condensate, producing moisture that can cause multiple problems from water damage to building structure (i.e. ceiling tiles, drywall, carpet/flooring). In addition to damaging the building, the condensation will cause further damage/failure to remaining insulation. Also this additional moisture can create mold hazards.
Sound Attenuation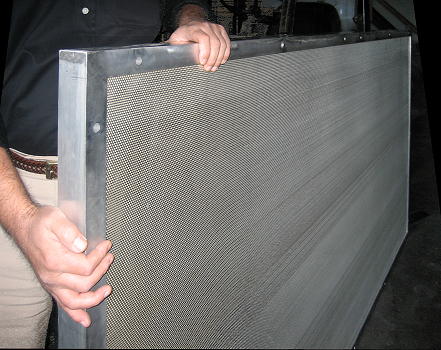 Sound attenuation is the process of using insulation systems to reduce/mitigate unwanted noise. DII can assess your situation and design a system to help mitigate noise levels.

One application of insulation that isn't often thought of is sound attenuation. Sound attenuation is the process of using insulation systems to reduce/mitigate unwanted noise. Insulation can be used to isolate and or reduce noise levels from many sources. From emergency generators to compressors, If your noise level is too high we should be able to help. DII can assess your situation and design a system to help mitigate noise levels.
Steam
Insulation on steam systems is very important for a number of reasons. The first two are the most important. Firstly, protecting the building contents and structure from the heat of steam piping. On some steam systems the temperatures are high enough that it can create a fire hazard. Secondly, uninsulated steam systems present a burn hazard where occupants could come in contact with the system.

Additionally insulation insulation on steam systems often assists with proper operation of the system as well as saving energy and emissions.
Removable Blankets
There are many component in mechanical systems that may require repeated access for service or maintenance. In these situations removable insulation blankets are the preferred method to insulate these items. DII has in house fabricators that are highly experienced in the manufacturing of insulation blankets. We can come to your site and measure and fabricate the blankets on site. This insures an optimum fit and appearance.