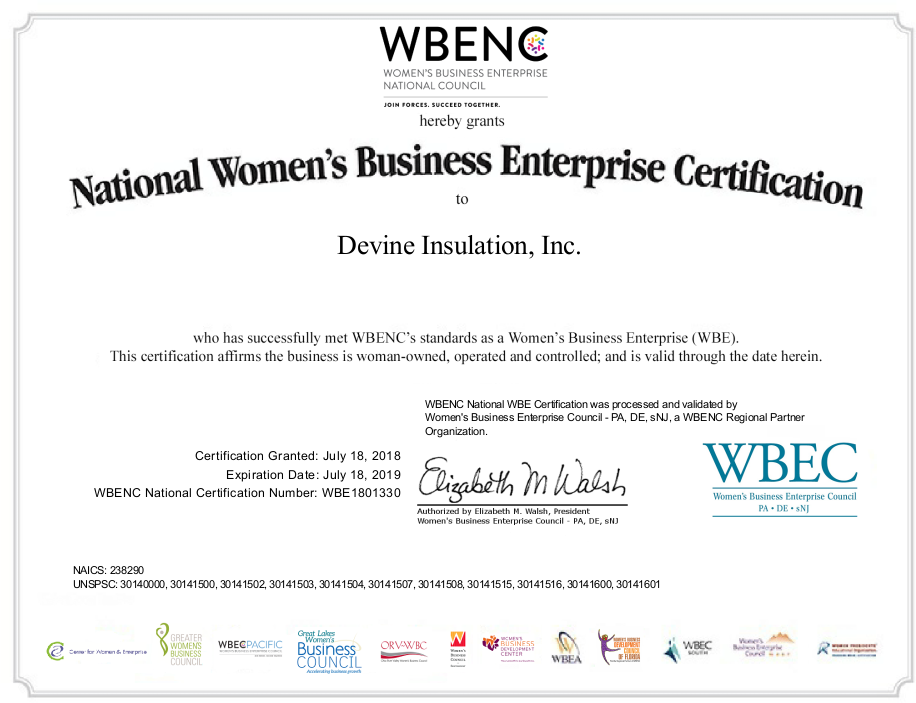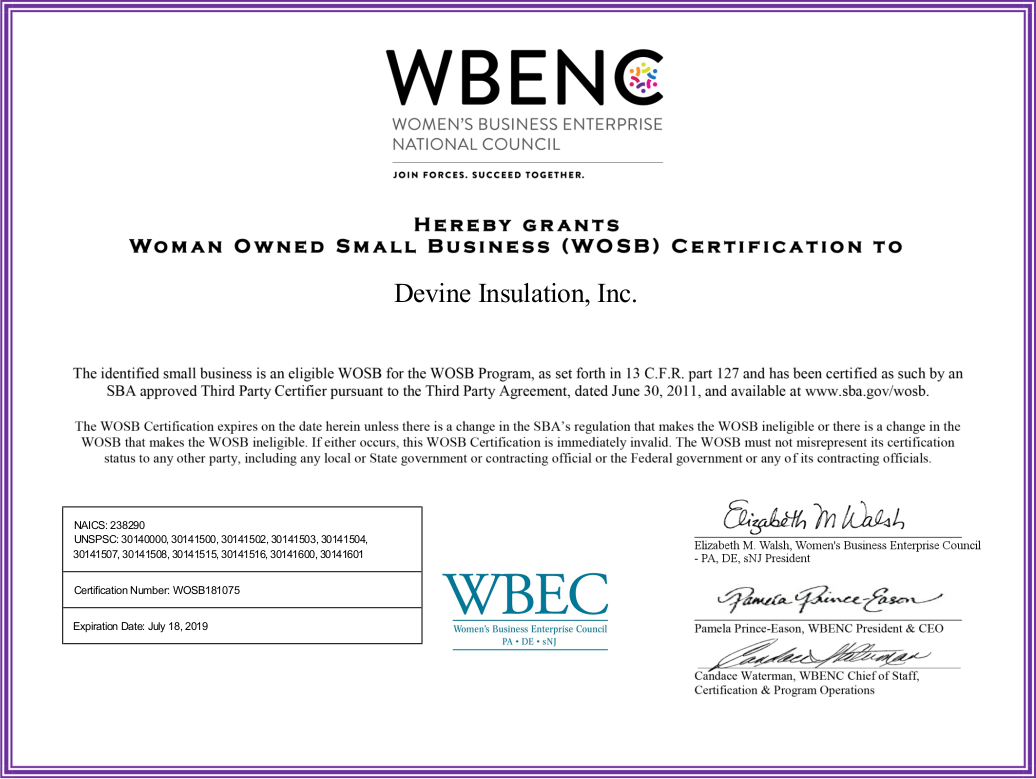 Mission Statement
To provide superior mechanical insulation installations at a reasonable cost to our customers. This will be accomplished by using experienced tradesman installing quality insulation in a safe and efficient manner.

The benefit of insulation is protecting the population from hot and cold hazards presented by mechanical systems and also to reduce energy consumption and greenhouse gas emissions.
Devine Insulation, Inc. is a full service insulation contractor experienced in all applications on insulation from sub-freezing cryogenics and ammonia to super-heated exhaust systems in excess of 1200° F. We install insulation for condensation control, personal protection, energy conservation, process management and sound attenuation.
Experience
The company is a combination of a proud woman owned business and fortunate to have had the same core group of employees since the company's start-up with more than 80 years of experience in the trade combined. Our men have had recent federal criminal and child abuse background checks. They are all union tradesman who have served a four year apprenticeship with the International Association of Heat and Frost Insulators and Allied Workers. When project size or schedule demands, we can get additional experienced tradesman from our union local. All members of IAHFIAW Local #2 have had OSHA 10 training.
Safety
DII has had an excellent safety record which is a direct result of having safe-conscious employees. All of our employees have gone through a company safety program, and they all receive weekly safety training updates.